We thought it would be nice for Zeph to try out his new shoes, so after feeding the ducks in the park we visited the little playground.
He loves swings.
"I can see Granny!"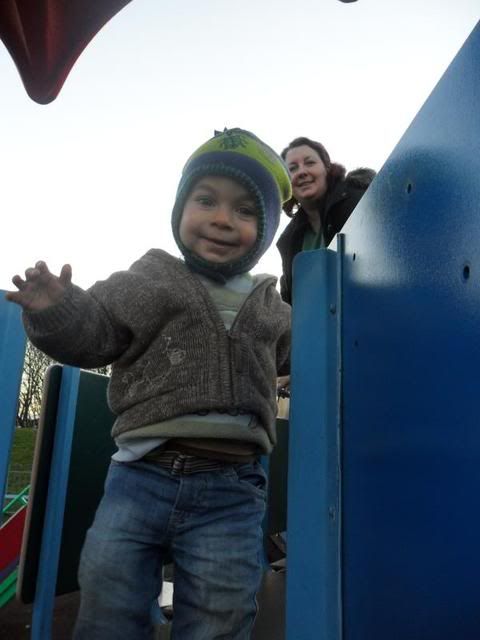 These rope bridges really aren't meant for use by little people. I didn't drop him, though. (Just about!)
"Soos!"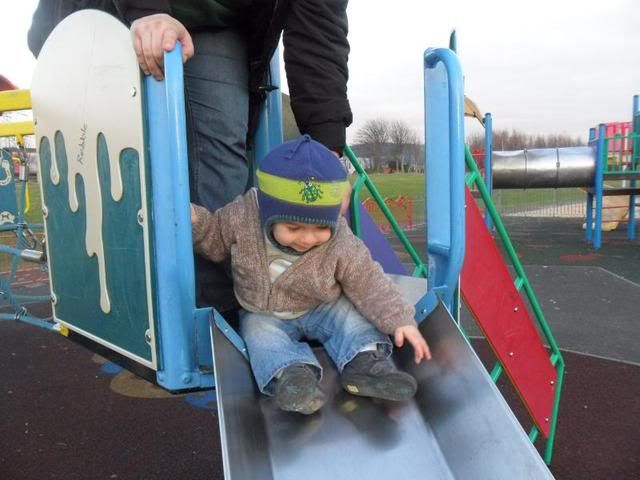 Granny stops Zeph going to where the big kids are running about.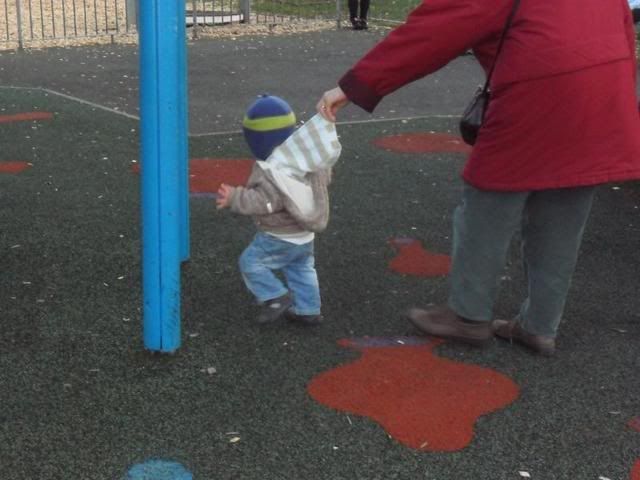 The only problem with his shoes is that they grip the slide rather too well!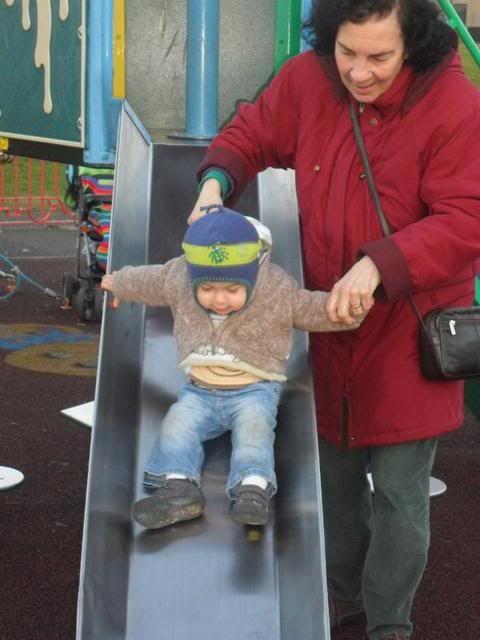 Zeph heads off in a determined fashion.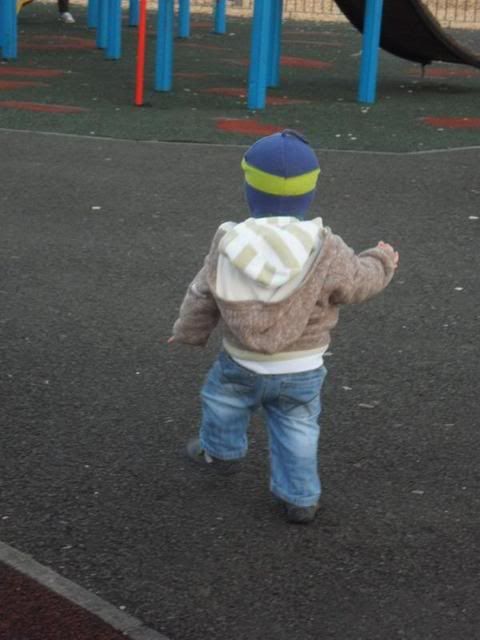 He's aiming for bigger and better climbing frames!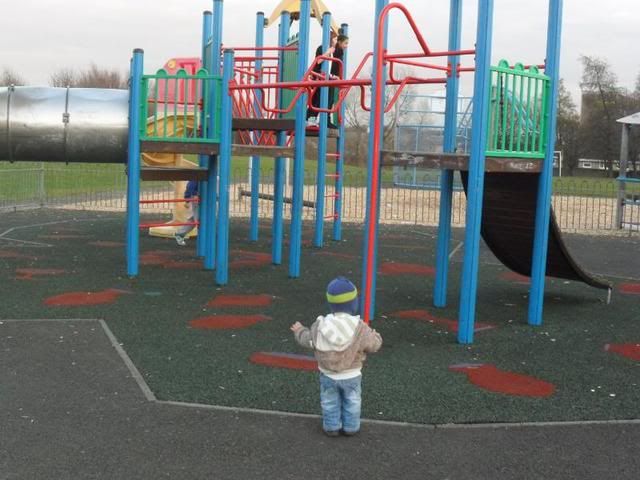 He has so much fun on playground equipment, but his enthusiasm tends to outweigh his abilities. He'd better get plenty of practising in before the summer, since I want to take him
here
!