Zeph's appointment went well. When we got there he was weighed and measured, then after a short wait we were called in to see the paediatrician. She went over his medical history, discussed his feeding habits then she gave him a thorough examination.
The result of all this was that he is most likely fine! Apparently breastfed babies often grow slower at this point in their development and he may just be a small baby. She advised starting him on solids right away, which we were planning anyway, so last night he had his first try of proper food. (Well, I wouldn't count baby rice as proper food, but then I'm not a baby!)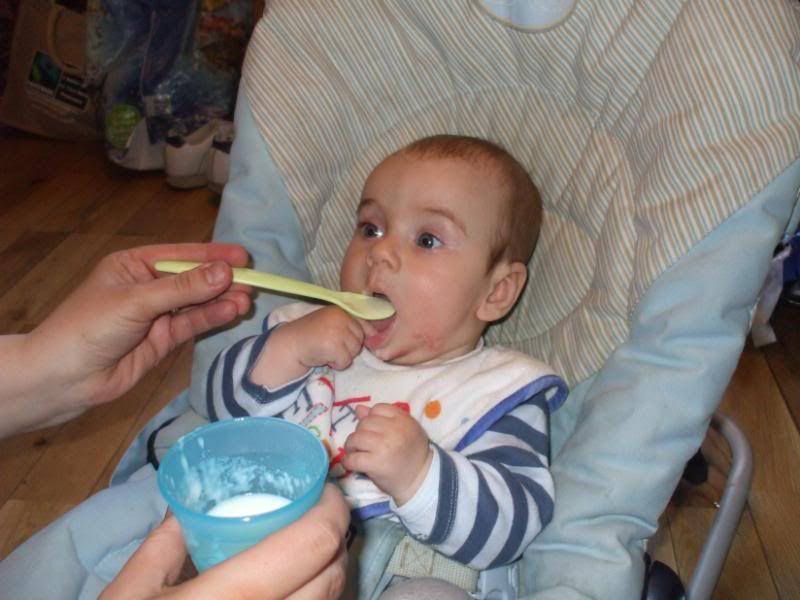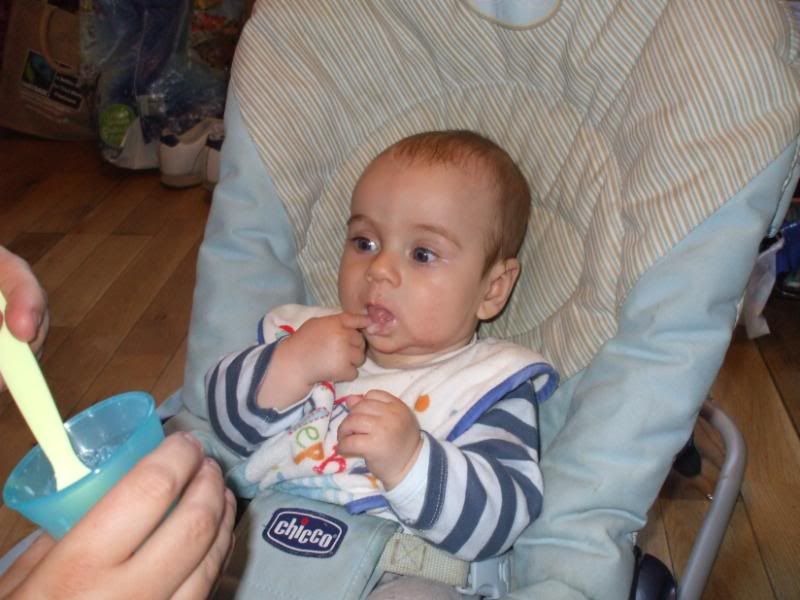 Tomorrow we'll try him on puréed carrot and see how that goes!